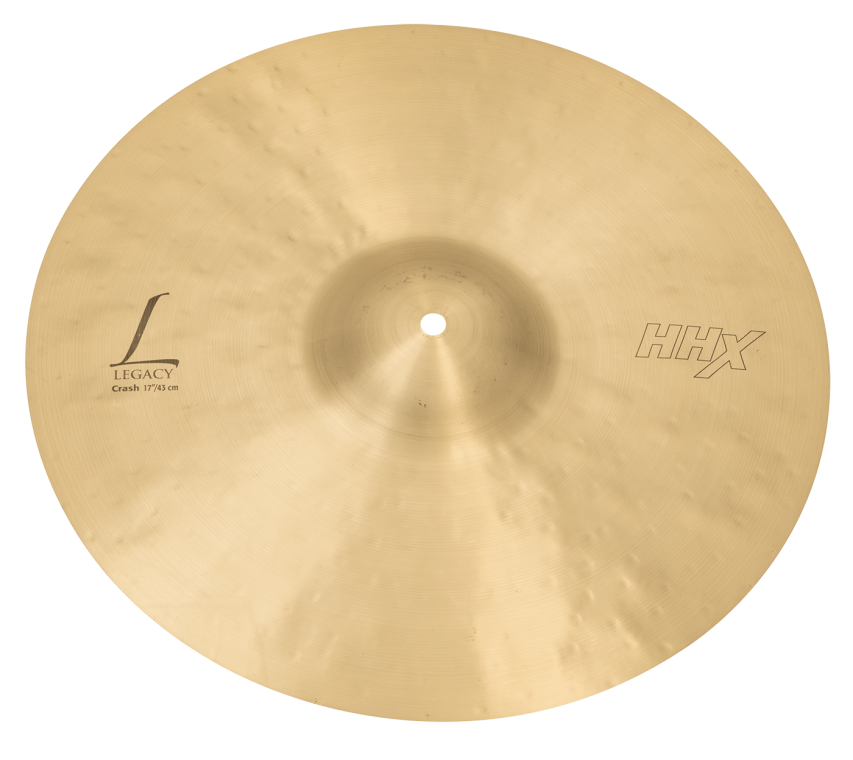 At a glance
The SABIAN HHX Legacy Crash is a punchy, dark and tonally complex cymbal, always remaining musical at any volume.  Developed with Dave Weckl, Legacy is the "dark side" of Dave's sound.  The Legacy Crashes are vibrant, trashy and beautiful, with dark, musical color that encompass a full tonal spectrum.
Cymbal Size - 17"

Weight - Thin

Material - B20
Listen to the 17" HHX Legacy Crash
Be the first to leave a review for this product.