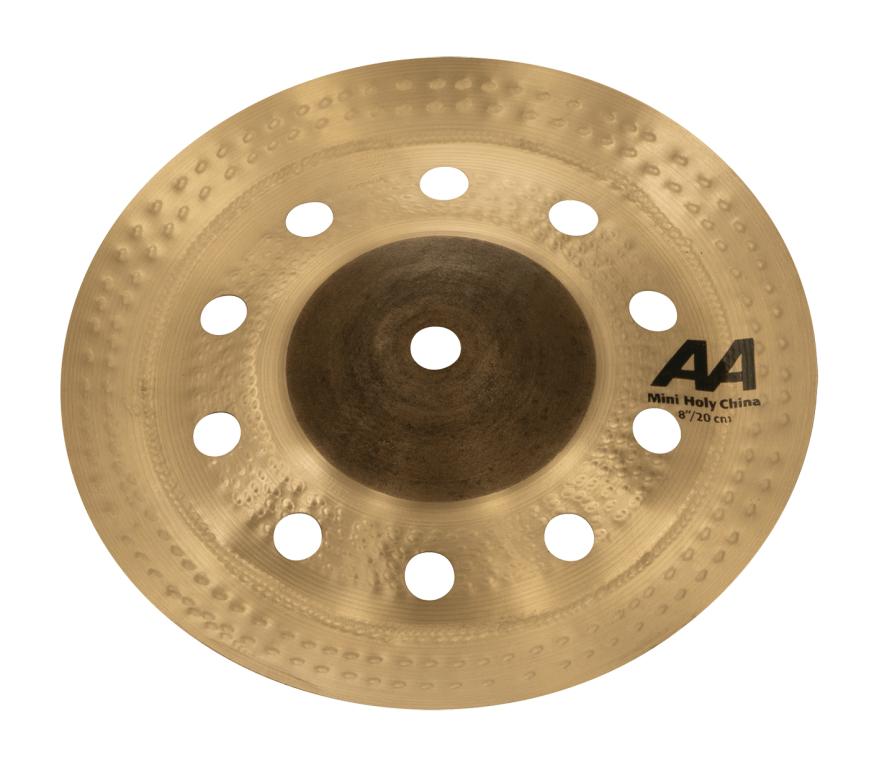 At a glance
This is a mini format of our powerful Holy China.  However "mini" doesn't mean that it doesn't have the trash and cut of it's big brother.  It's exaggerated high profile, raw bell and single row of holes surrounding the bow, combine to give the Mini Holy China more cut and trash than any other cymbal the same size.
Cymbal Size - 8"

Weight - Thin

Material - B20
Listen to the 8" AA Mini Holy China
Be the first to leave a review for this product.