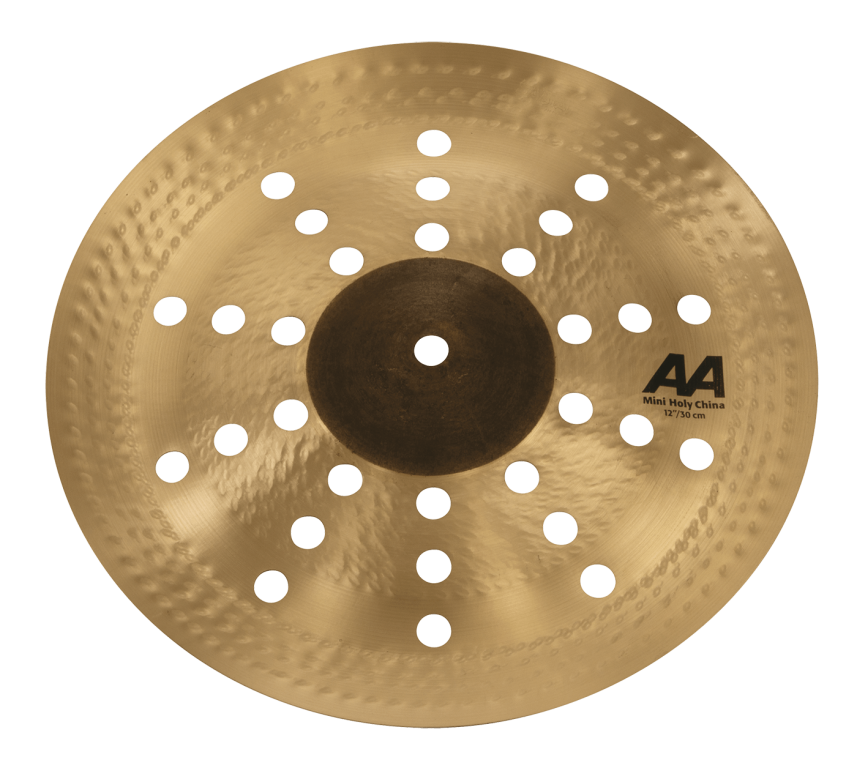 At a glance
This is a mini format of our powerful Holy China.  However "mini" doesn't mean that it doesn't have the trash and cut of it's big brother.  It's exaggerated high profile, 10 rows of 3 holes each and the raw bell, combine to give the Mini Holy China more cut and trash than any other cymbal the same size.
Cymbal Size - 12"

Weight - Thin

Material - B20
Listen to the 12" AA Mini Holy China
Be the first to leave a review for this product.