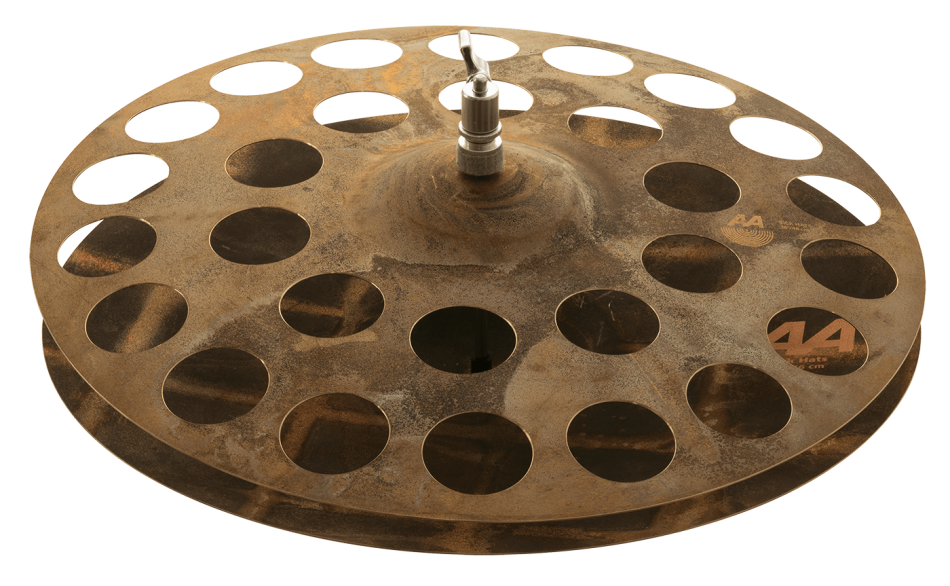 At a glance
Despite all appearances, this is a very controllable pair of hats. Large holes allow the Sick Hats to breathe in ways other hats simply cannot.  With virtually no airlock, you hear everything. Think of them as a controllable, pre-EQ white-noise effect.  If you want more body,  less air in your face, and you want to play patterns without the holes getting in the way, just flip them over hole-side down!
Cymbal Size - 18"

Weight - Thin Top / Medium Bottom

Material - B20
Listen to the 18" AA SICK HATS
Be the first to leave a review for this product.