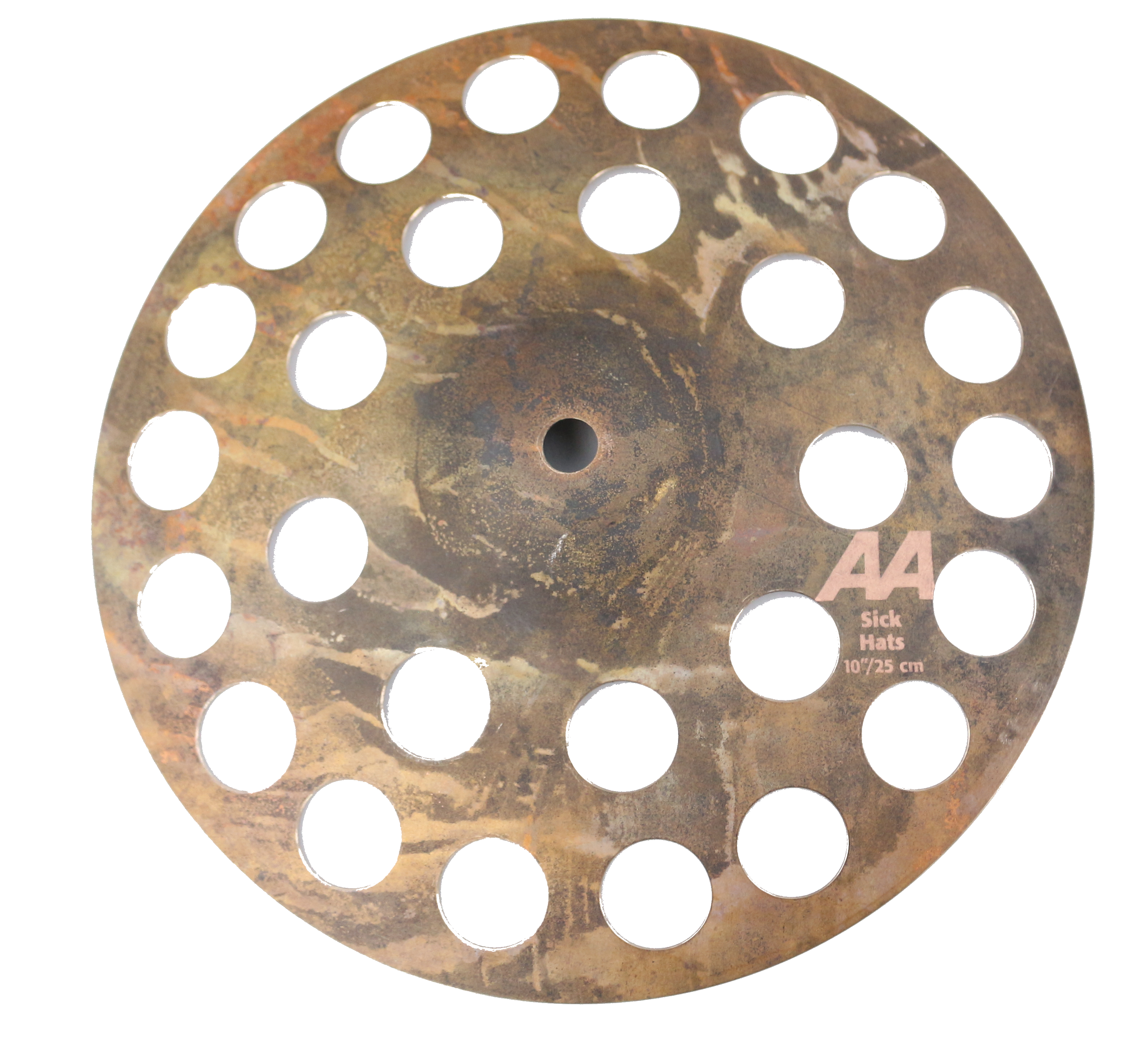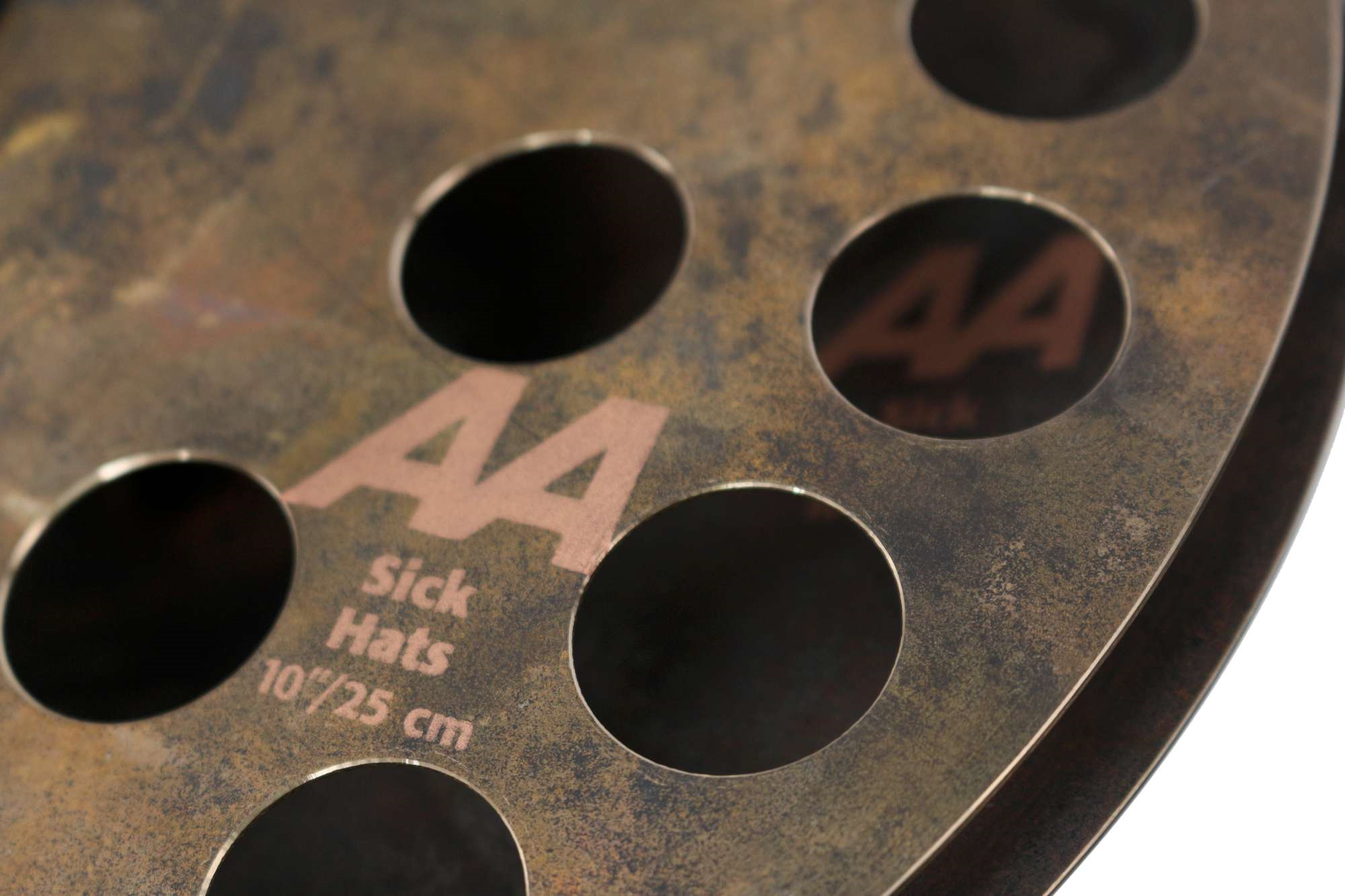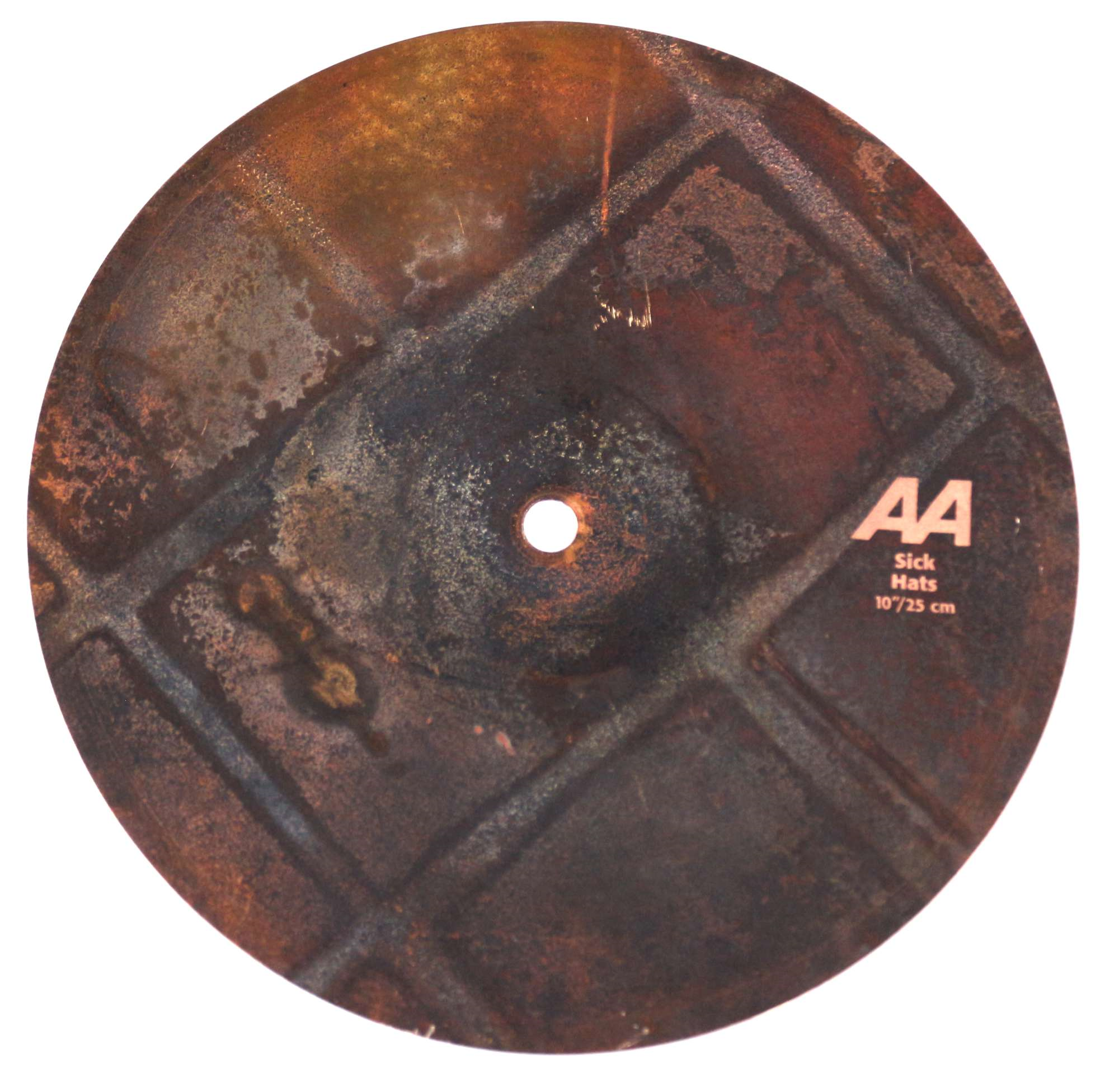 At a glance
Like their larger partner, the 18" AA Sick Hats, these Mini hats have a cutting bite off the foot. The stick sound is higher pitched with the characteristic dry, trashy and lush sound of the Sick Hats. The 10" hats are multi-functional! They can also be stacked cup to cup and used for a fast sizzling stack effect that will mount on any cymbal stand.
27 one inch holes offer an airy sound with lots of heat in the tone
Raw bronze surface offers a quick response with a dry and cutting sound
Smaller size and a smart value
To find a dealer that is selling these amazing, one-of-a-kind hats:
Click here for US dealers
Click here for Canadian dealers
For international customers please contact your country's distributor for dealer details – get distributor details here
Cymbal Size - 10"

Material - B20
Be the first to leave a review for this product.